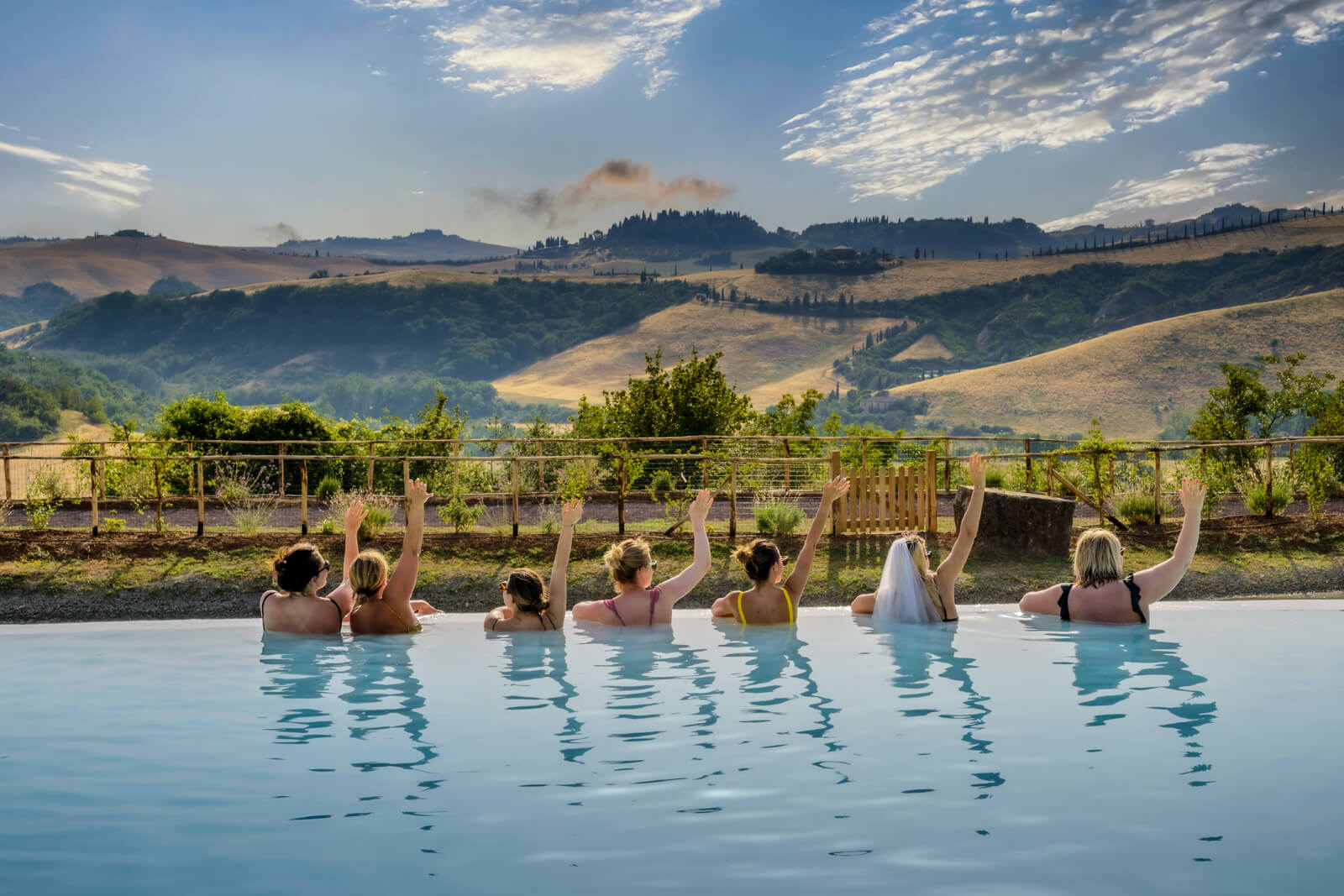 THE PERFECT PLACE FOR YOUR WEDDING
Immersed in the magical landscape of the Crete Senesi, with its spectacular sunsets, San Giovanni Terme is the perfect place for living a most memorable wedding.
Our resort of 58 rooms, nestled in beautifully romantic parks that offer a picturesque backdrop you will always remember. In the Sienese province of Tuscany, our parks are truly unique: over 20 hectares of lovingly tended green space dotted with elegant trees – Tamarisks, Planes, Maples, Poplars – and a rich variety of flowering shrubs and bushes including Rosemary, Lavender, Antique Roses which envelop five thermal pools and hidden gems such as the "salotto nel boschetto", "la groppa dell'elefante", and "il reef delle crete".
The possibilities for your special day are infinite – indoors or outdoors, a menu which offers the very best of local Tuscan products through a traditional attention to details or a more modern approach to the same essential products. Our Wellness Centre, our Thermal Parks, our staff and, not least, the uniquely spectacular countryside which hosts us all, will all serve to make your wedding a perfect one.
Talk to us about your wedding, your ideas, your desires, and together we can make your dream wedding a reality.